Al Hazaa Story
Al Hazaa Investment Groups is built on solid foundations in order to deliver consistent products and services that meet the highest standards of quality and innovation
Our story began in the early 1940's, when Mr. Sharif Hazaa, the founder of the Al- Hazaa Investment Group, started his industrial activities by establishing a flour mill in Iraq. The philosophy of the Group has always been to build strong foundations in major market fields and to focus primarily on activities that would contribute to the economy of Iraq.
In the late 1970's, Mr. Jamal Hazaa, the eldest son, took over the management of the Group with the assistance of his brothers, Omar Hazaa and Khaled Hazaa. Together, they brought Al Hazaa Group to great achievements of success and became the leading industrial business in multiple industrail sectors.  
The success of the Group can be attributed to a number of factors; among which are personal commitment, entrepreneurial thinking and sensitivity to changing markets. The success of our products and services are a result of their quality, consistency and innovation
Our Values
Proceeding from our values, our mission is to be a high-value partner for our customers, providing them with innovative products and professional services while meeting our obligations to our society and the environment
Al Hazaa Investment Group evolves to lead the industry in each line of our business to generate sustainable growth for our people, our customers, our suppliers, our employees and our stakeholders.
What We Do
Al Hazaa Investment Group works in various sectors and industries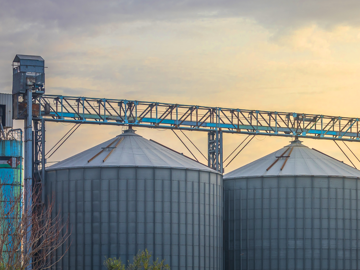 Al Hazaa Group is responsibile for delivering high quality products and multiple industrial sectors such as grain milling, grain storage, cattle feed, pasta production, industrial ice production and plastic products. In addition to this, the group has several commercial activities since it's an exclusive agent for several European pioneer companies. The